Downloads basket
Collect all your files for download in one place
The CLASP Team
*The CLASP Service is currently dormant due to changes in funding.  However the resource library remains online, making available a wide range of reports, tools and guides.*
Project Board
CLASP was overseen by an Advisory Group made up of local authority and other public sector representatives from across the UK.
Delivery
Previous staff and contractors: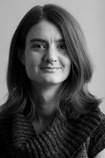 Ailsa Gibson has been developing and delivering the CLASP network since its inception in 2008.  She oversees the programme direction, strategy, funding and communications.
Ailsa is seeking future partnerships and opportunities for CLASP including project and service delivery for other UK and EU partners. 
She is happy to answer any enquiries about CLASP and you can contact her via ailsa@claspinfo.org, 
Dan Griffiths has been working with CLASP since it started, helping to further it's objectives at both the Northwest Development Agency and Environment Agency. He is also a Director of Climate UK CIC who were acting as accountable body for CLASP from 2015-2017.
A Chartered Environmentalist with the Society for the Environment, and Member of IEMA, he currently leads on local work focussing on support for economic and business resilience, and embedding into the health sector, and ongoing work supporting the strategic development of the CLASP network:    dan@claspinfo.org or